19-11-2021
INCORPORATION TO BNI (BUSINESS NETWORK INTERNATIONAL)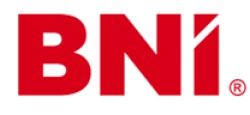 Founded in 1985, BNI® is a proven, global business networking organization. Its members are business professionals who help each other grow their businesses through their commitment to its core value: Givers Gain®. Each week, in thousands of communities around the world, members meet with other trusted business leaders to build and nurture qualified business relationships. Membership in BNI® offers access to business training, peer-to-peer learning and opportunities to network and do business with hundreds of thousands of BNI® members around the world.
ERGASIA SEGURETAT joined during the month of October 2021 the Millenium group of BNI, currently formed by almost 40 professionals from different sectors (labor, tax, industrial, catering, leisure, health, etc..), from which very interesting business relationships are being forged.
If you are a member of any of the BNI groups spread throughout Spain, do not hesitate to contact us.